NJ Fun Family Day @ HudsonWay
June 5, 2021 @ 6:00 am

-

8:00 am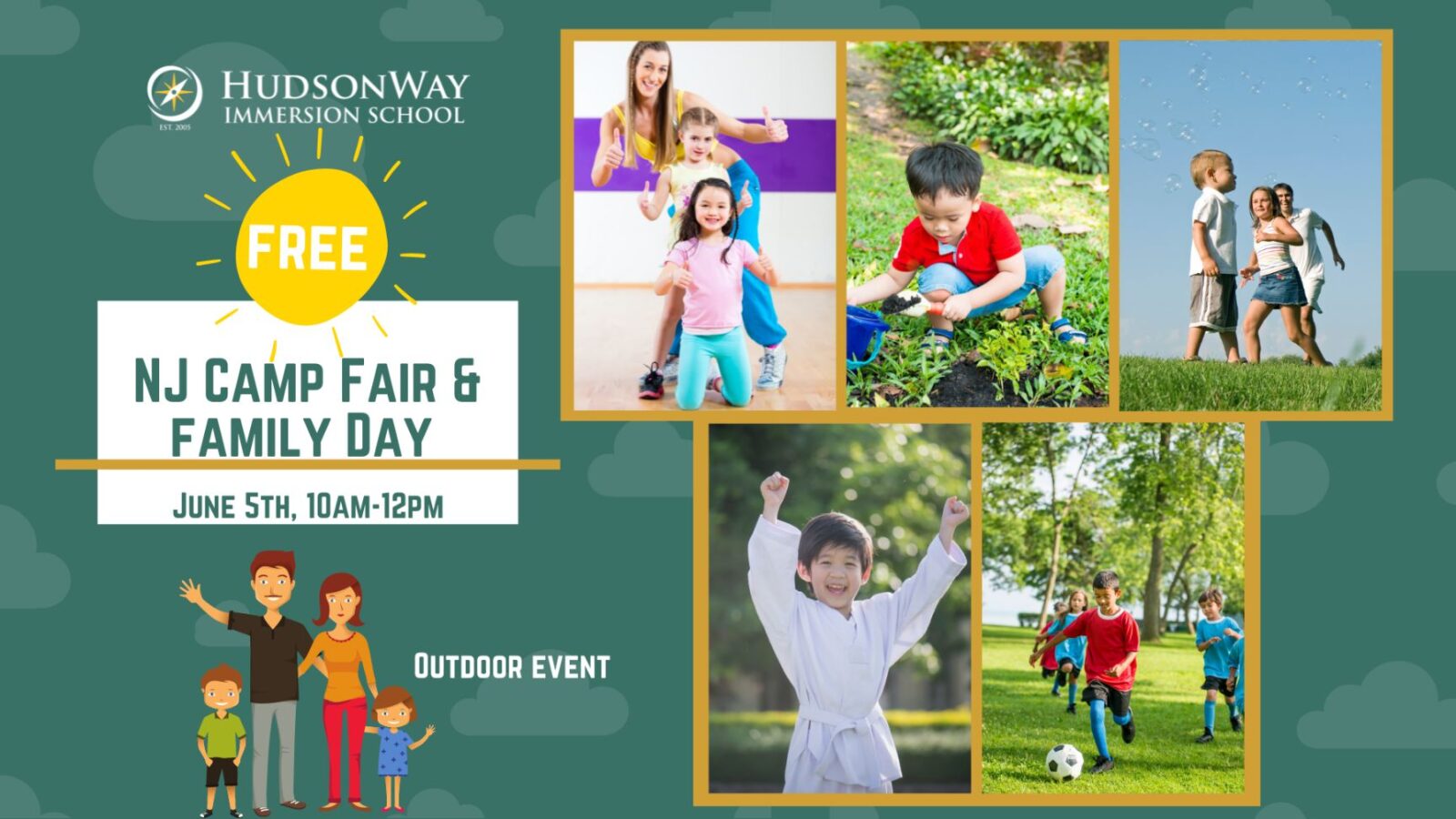 A free community event for the entire family
Saturday, June 5, 10am-12pm | Mask required
Come to join us on Saturday, June 5, 10 am – 12 pm for HudsonWay Immersion Camp Fair & Free family Day, featuring fun, hands-on and COVID safe activities offering a glimpse into our summer camp themes for 2021.
Joined by a few other local children activities providers – Zumbini kids with Allie and Chu's Academy of Martial Arts, the team at HudsonWay is excited to welcome families for this fun day filled activities such as planting, Zumba dance, space rocket building, karate demonstration and many more! Plus, a raffle game for free Mandarin or Spanish summer camp for the children that the adults can participate.
Some highlights of HudsonWay's summer camp:
· Flexible language choice of Mandarin or Spanish
· Daily sports for added fun
· Outdoor games and water play
· Small class size, no mix of cohorts for added safety
· Flexible schedule of choosing by session
· Theme-led and project-based learning for effective results
This event will be held at the open field of HudsonWay Immersion School, located at 249 Bebout Ave. Stirling, NJ 07980.
Online registration is required for crowd control and to guarantee entry to the event. All participants are required to wear a mask and practice safe social distance. HWIS strictly follows the COVID safety guidelines for the entire event.
We look forward to seeing you! Please help spread the word and tell a friend about this event.
Register for event here: